Port Stephens Beach Day Tour From Sydney
 AUSSIE GUIDES
EVERY TOUR
 YOUNG 'n' FUN
Generally 18  TO 39 years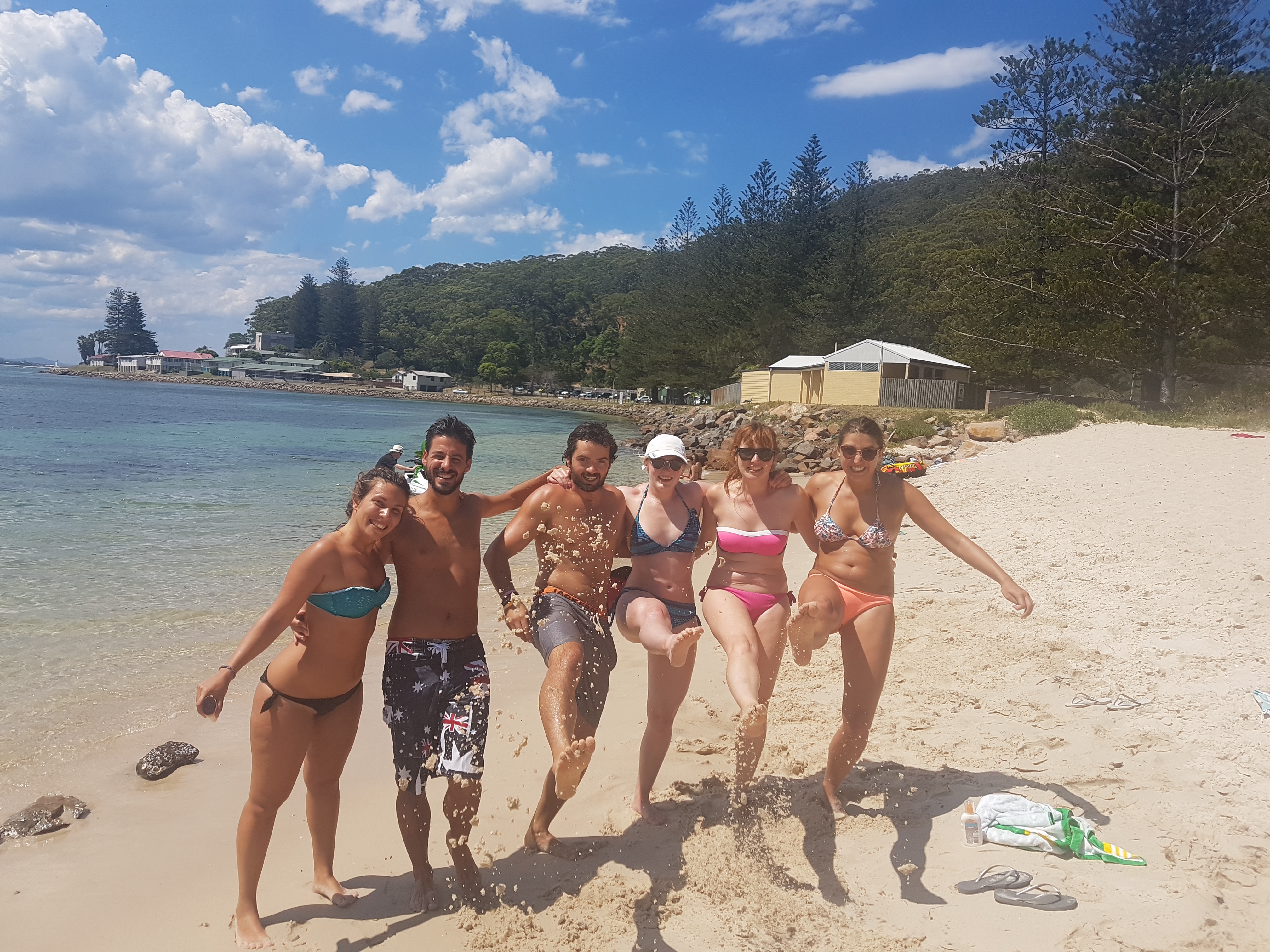 DOLPHIN TOUR
OPTIONAL $20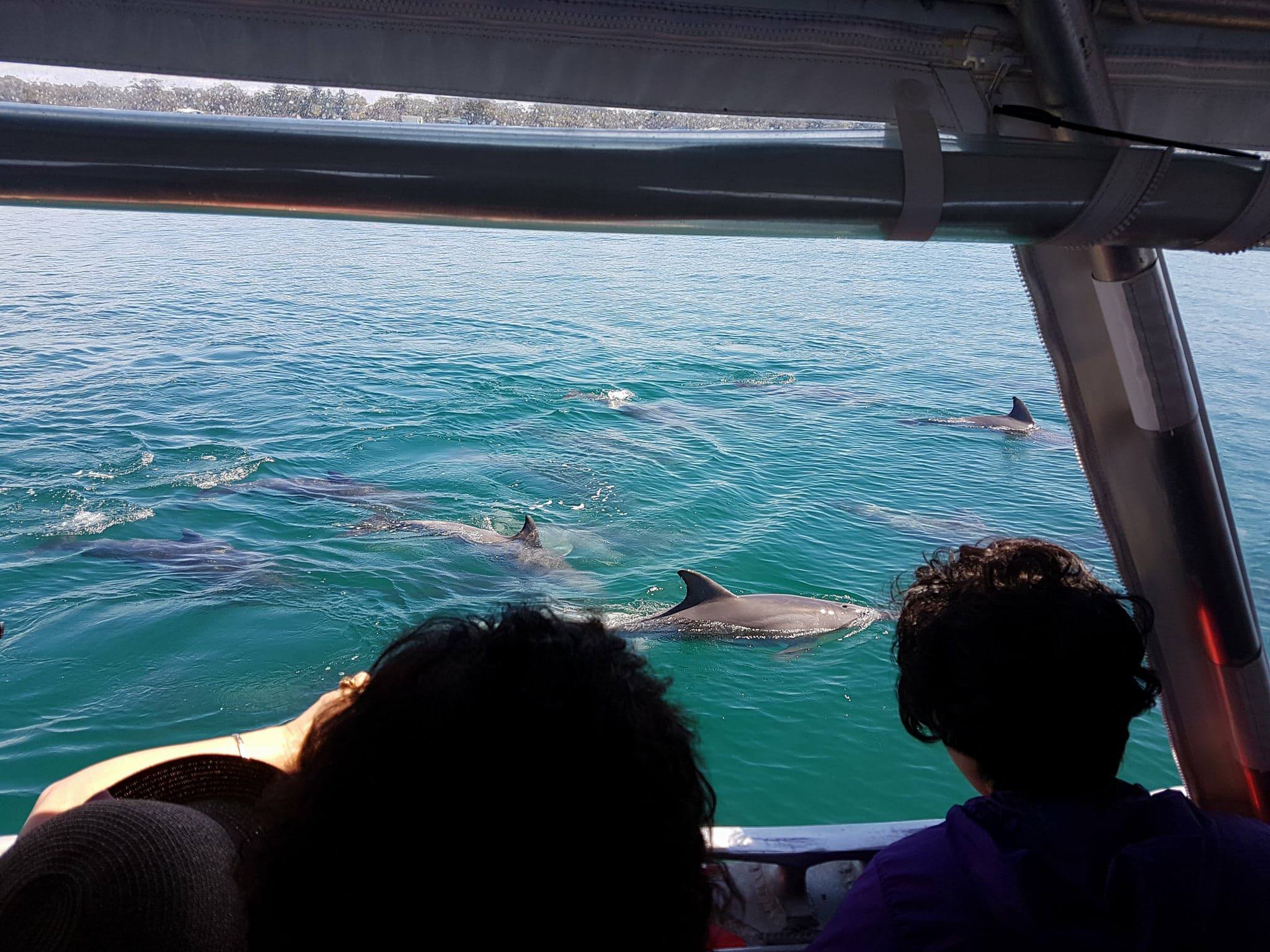 BEST LUNCH
AUSSIE BBQ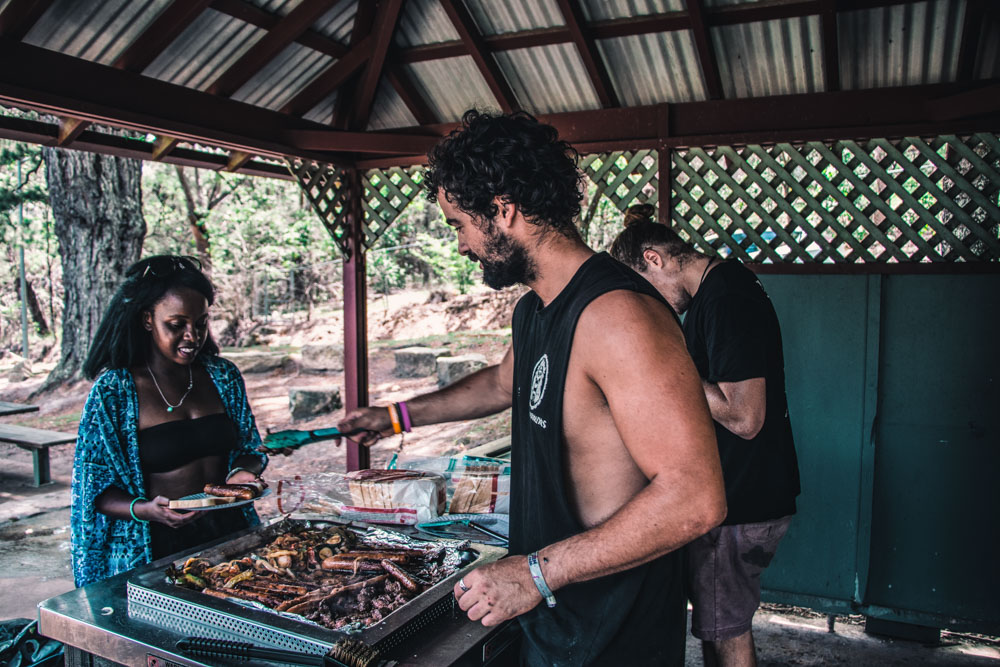 Port Stephens Day Tour From Sydney
$109 | 12 hours | Lunch Included
Sundays (Monthly May-November)
 SWEET AS
LOOKOUTS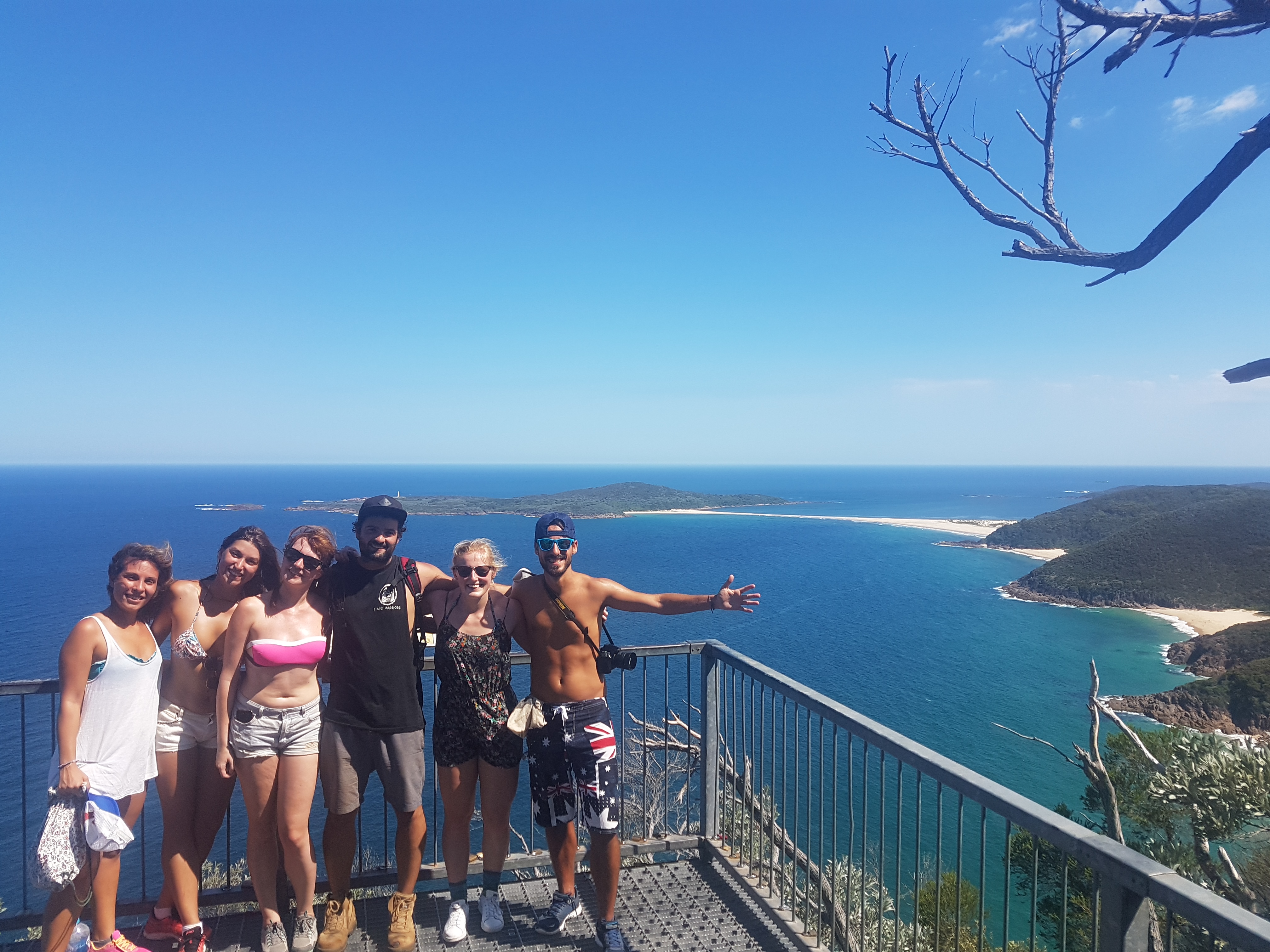 SAND BOARDING
INCLUDED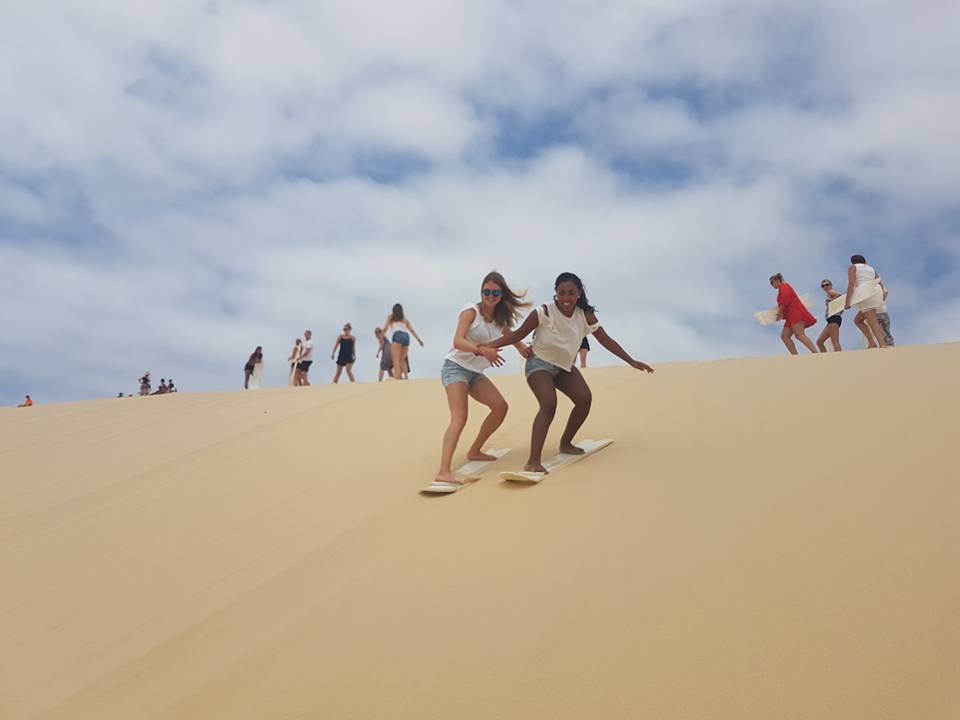 TIM TAMS, VEGEMITE
& KANGAROO TASTING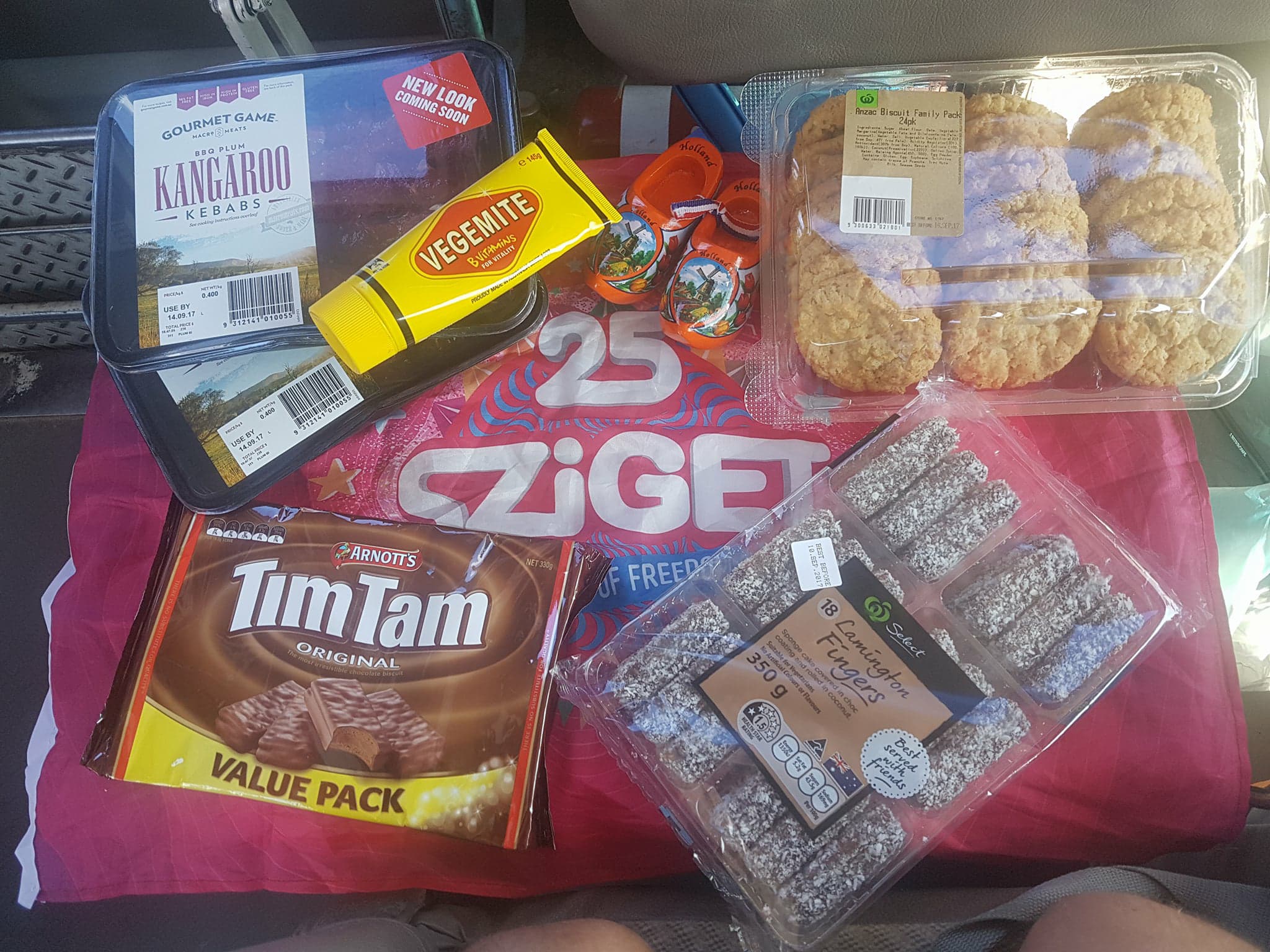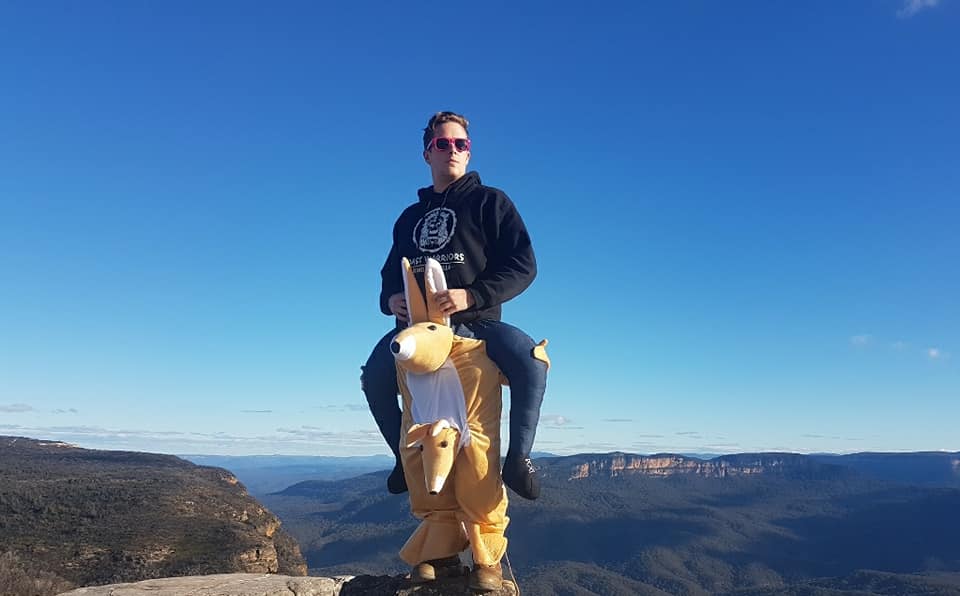 Port Stephens Tour Information
Your Coast Warriors beach day to Port Stephens in the beautiful Nelson Bay starts off early in the morning from various Sydney pickups close to all the hostels and Central train Station. We throw on some background tunes and shoot off over the world famous Sydney Harbour Bridge heading north. Grab a pillow and catch a couple more hours of hangover zzzzs or chat with the others in the group before we arrive at our first stop, Anna Bay. At Anna Bay we all jump onto a cool 4wd bus and drive 15 mins deep into the sand dunes. We use the only sand boarding/surfing company to allow stand up sand boarding (unless wet). We spend about 90 minutes here till you guys are ready to move on. If you are not feeling up to sand boarding you can hand out at the nearby beach or grab a coffee and send some cheeky snapchats from the nearby beach cafe.
We then pile back onto Trudy, filling her floors full of sand…standard! We head over to a bottle shop where you may grab some drinks for our bbq lunch if you wish, we also have an iced up esky box to keep those bad boys cold. Then we jump aboard a local boat and head out into Nelson Bay for some dolphin spotting, swimming in the boom net and take in the breathtaking views on offer which is such a memorable experience. Please be aware that dophin watching is an optional extra for $20 payable on the day, you may opt to stay ashore and swim, sunbath, check out Nelson Bay shops, hang at the bbq with our second guide or grab a snorkel and go for a swim at nearby Fly Point. It is now time for some quality lunch that only Coast Warriors is known for. We head to a nearby park and cook up an authentic Australian BBQ lunch for everyone while they relax and mingle with each other. For those that are adventurous they can try some kangaroo meat prepared and cooked properly by our cook. We cater for all dietary needs, vegans come at me!
Next stop is Shoal Bay which is a beautiful stretch of clear blue water and off-white sand with a view of Nelson bay lighthouse on one end and the monolithic Mount Tomaree towering spectacularly in the distance on the other. Mount Tomaree is approx a 30 min medium bush walk up to a lookout area which has been voted as being in Australia's top 3 for panoramic view points. This walk is absolutely worth it and amazing BUT nothing on Coast Warriors is obligatory, feel free to grab a towel and the speaker and chill out on the beach if that's more your jam.  After we take in the sites from Mount Tomaree we head down to the relaxed Shoal Bay Beach or the secluded Zenith Beach and we kick our feet back, relax on the sand and splash about on the beach before we head back to Sydney for People generally end up talking themselves to sleep on our return drive back to Sydney city. Finally, we head back to the city where we often finish with a drink together at a local bar for anyone that wants to join to conclude our bloody ripper beach day!
Any questions feel free to send us a message in a bottle, but have patience…..a shit load of patience. For a faster response maybe holla at us via our email. 
Aussie backpackers running backpacker tours back home!
#Drop the mic
Port Stephens / Nelson Bay Day Tour 
Frequency:
Every Sunday (excluding Winter)
Departure from 6:45am. Departure Locations:

Kings Cross Train Station (10 mins from Bondi, 20 mins from Coogee)
Sydney City near Central Train Station
Chatswood Train Station
Return time:
Approx 7:00pm at a cool bar in town for those that are not quite ready to finish up
Esky/Ice box on bus, BYO welcome:
We stop at a cheap shop(s) on the way so can grab your drinks then if you wish
BBQ Lunch included:
Meat, vegetarian, vegan….all dietary needs
Cancellation:
100% refund with 48 hours notice. Name changes welcome for free.
The more beautiful tour I've ever done!! You're so friendly!! Also the BBQ was very good! Anyway, thanks guys for everything, If I might come back to Sydney I'm surely gong to enjoy with you for another hilarious adventure!!
Teodora
This trip definitely exceeded my expectations! Sand surfing, dolphin watching, hiking, swimming and having an Aussie BBQ, everything was just great! The guys were very welcoming and everything was arranged perfectly.
Henrieke
This was, without a doubt the best tour I have done, I had such a great time. We did and saw everything I wanted, it was cheap, Awesome BBQ and the crew were beauties..!! I would not hesitate to do it again if I could.
sotludde