Blue Mountains Tour With Wild Kangaroos and BBQ Lunch
$99 (On Sale) | 10 hours | all inclusive
Mondays, Wednesdays & Saturdays
*Other days added from time to time, please check the calendar at the bottom

 AUSSIE GUIDES
EVERY TOUR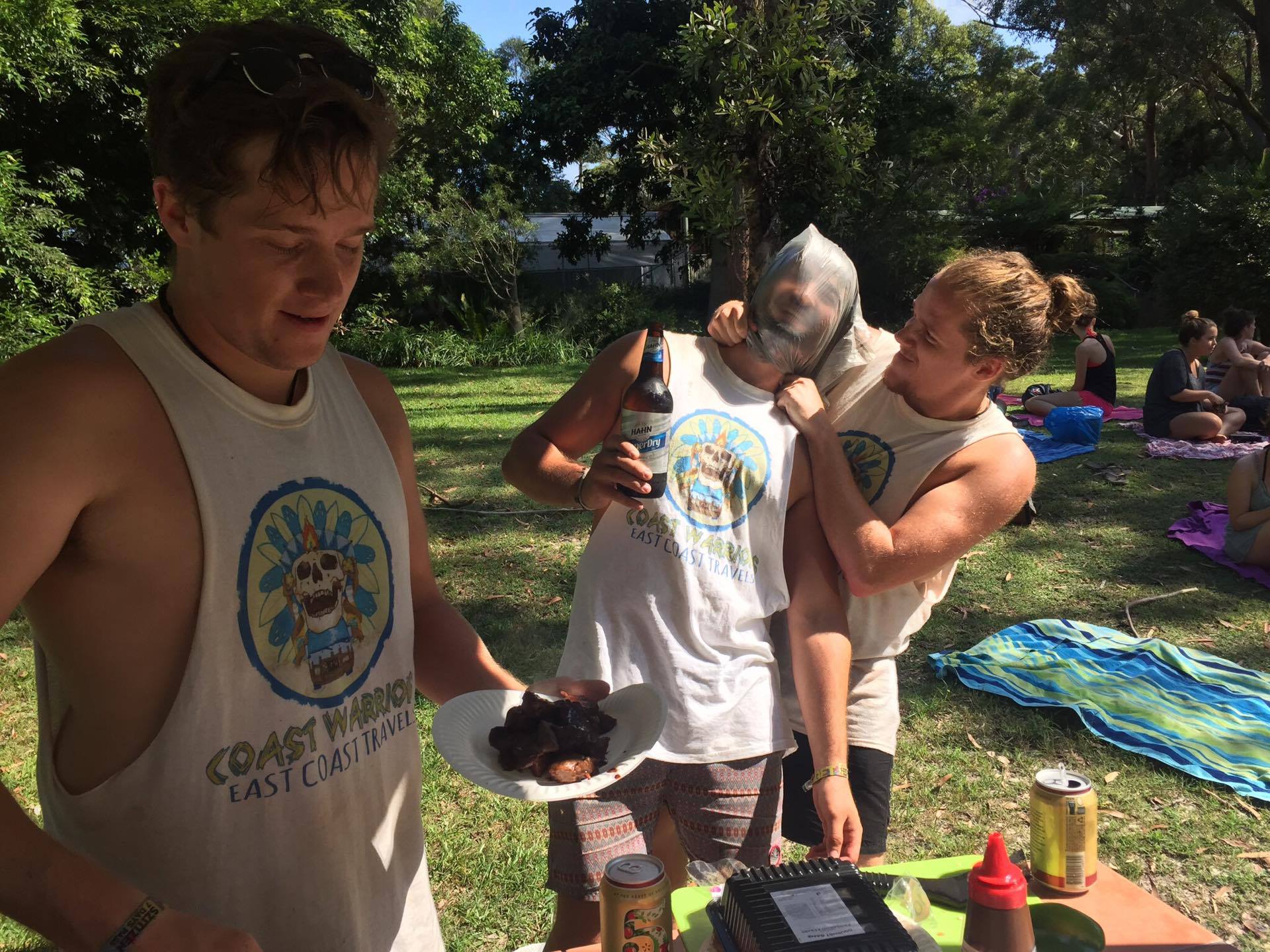 LOCAL SPOTS &
NON TOURISTY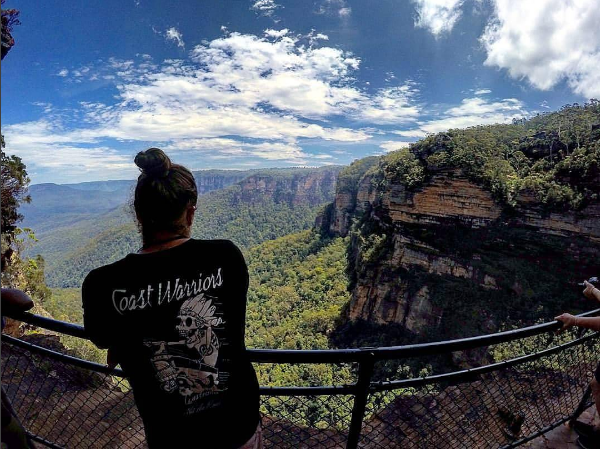 WILD KANGAROOS
& KOOKABURRAS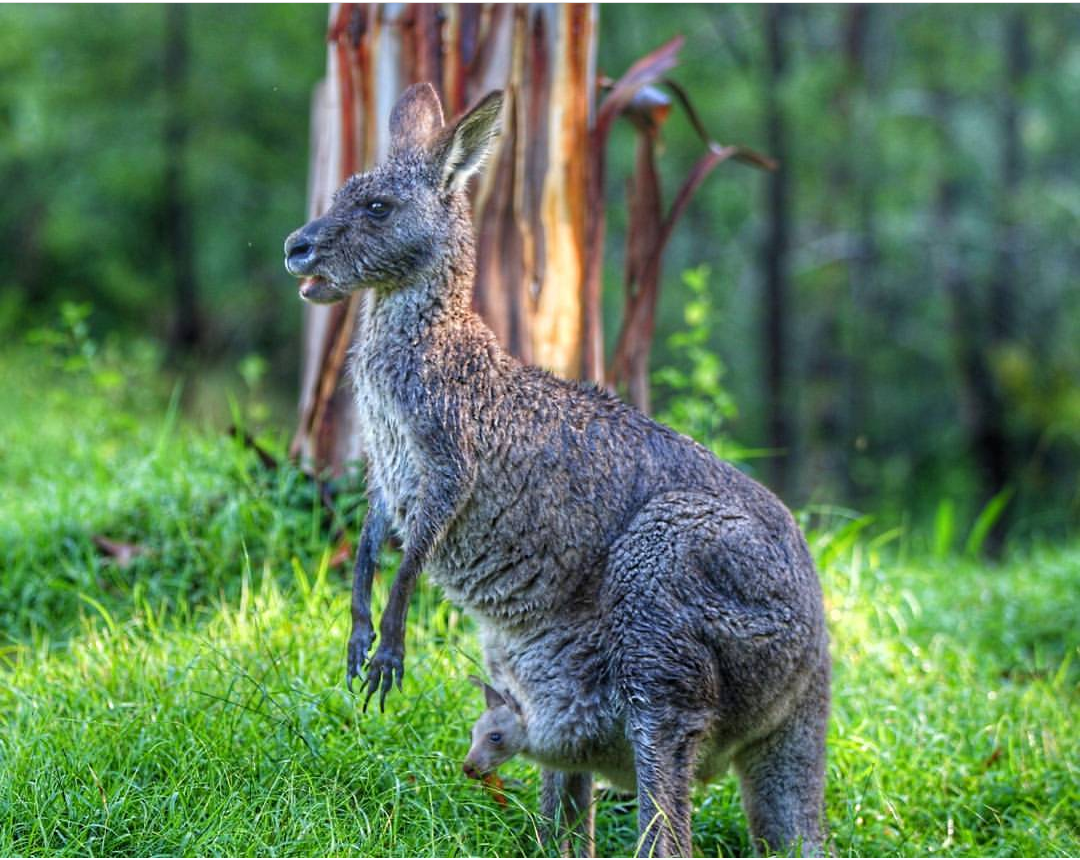 BEST LUNCH
AUSSIE BBQ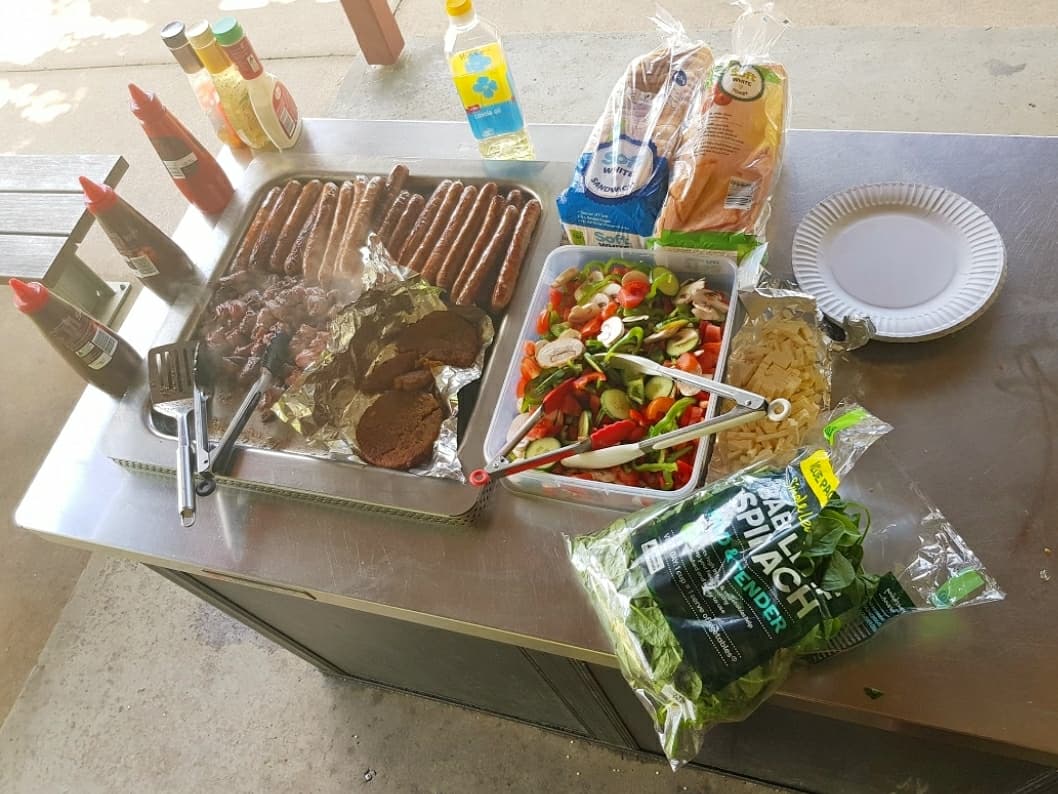 YOUNG 'n' FUN
Generally 18 TO 39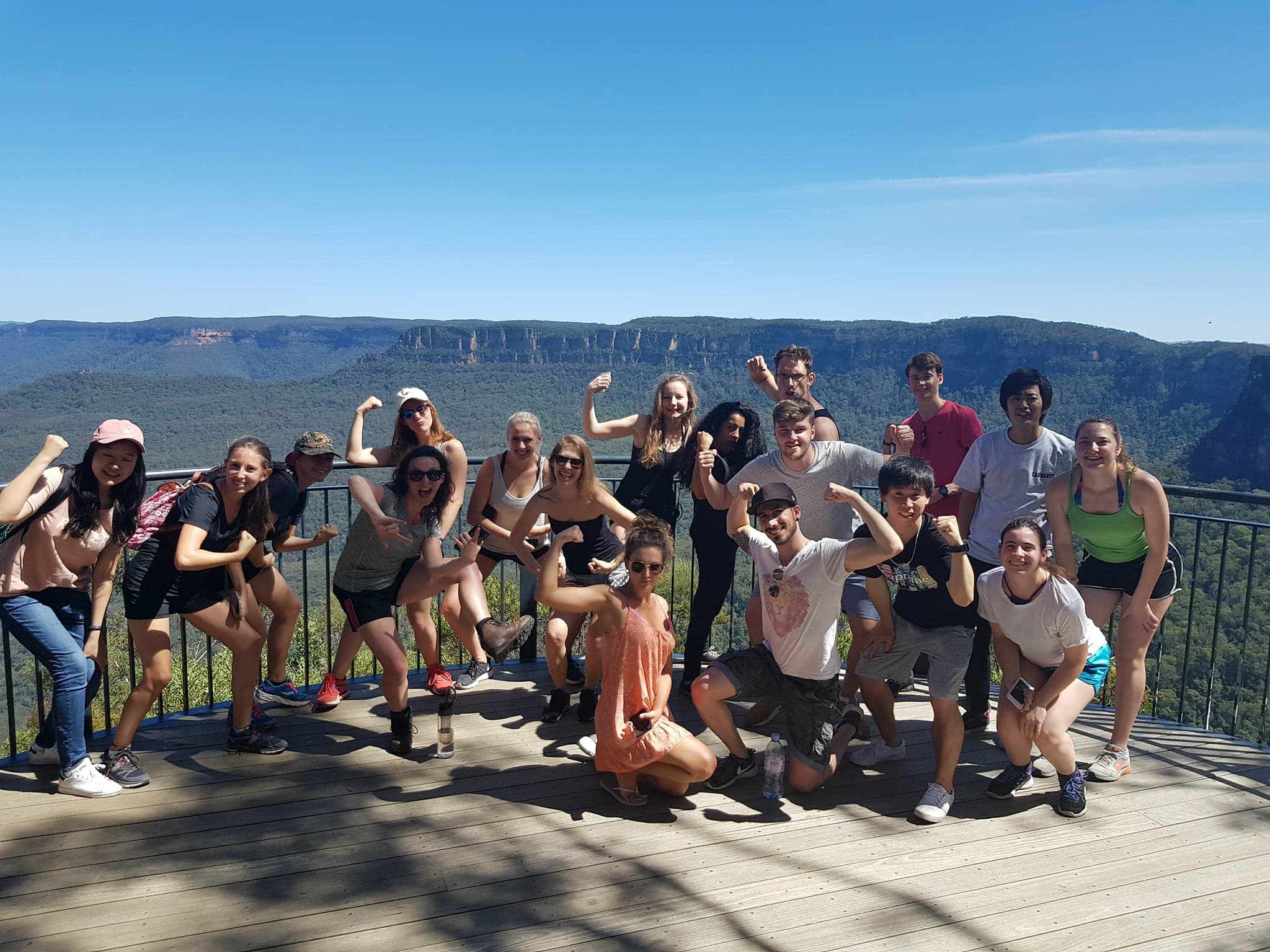 SMALL GROUPS
APPROX 10 TO 20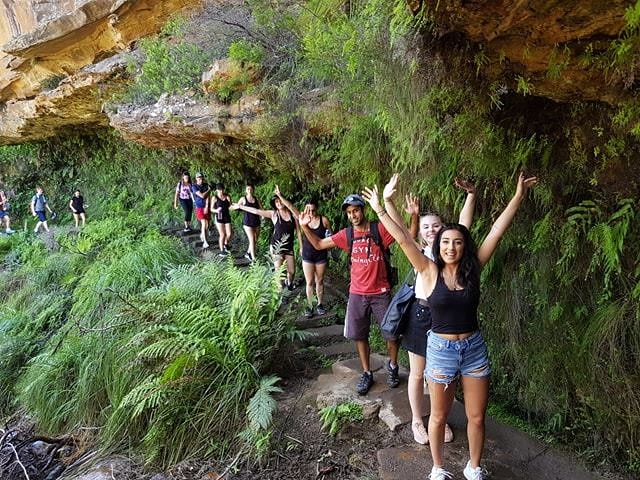 TRUDY THE
AUSSIE BUS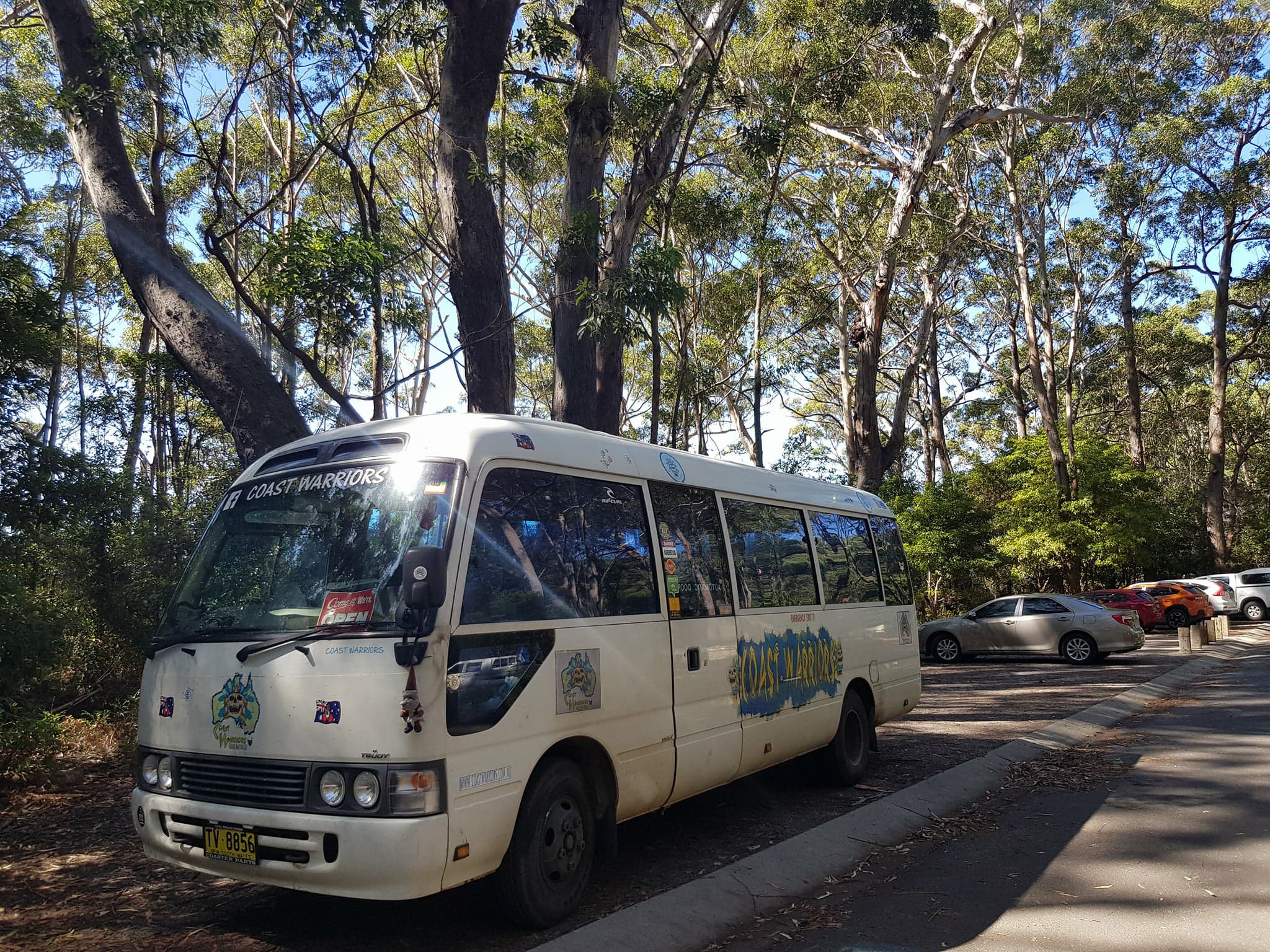 HIKE TO WATERFALLS
APPROX 90 MINS (OPTIONAL)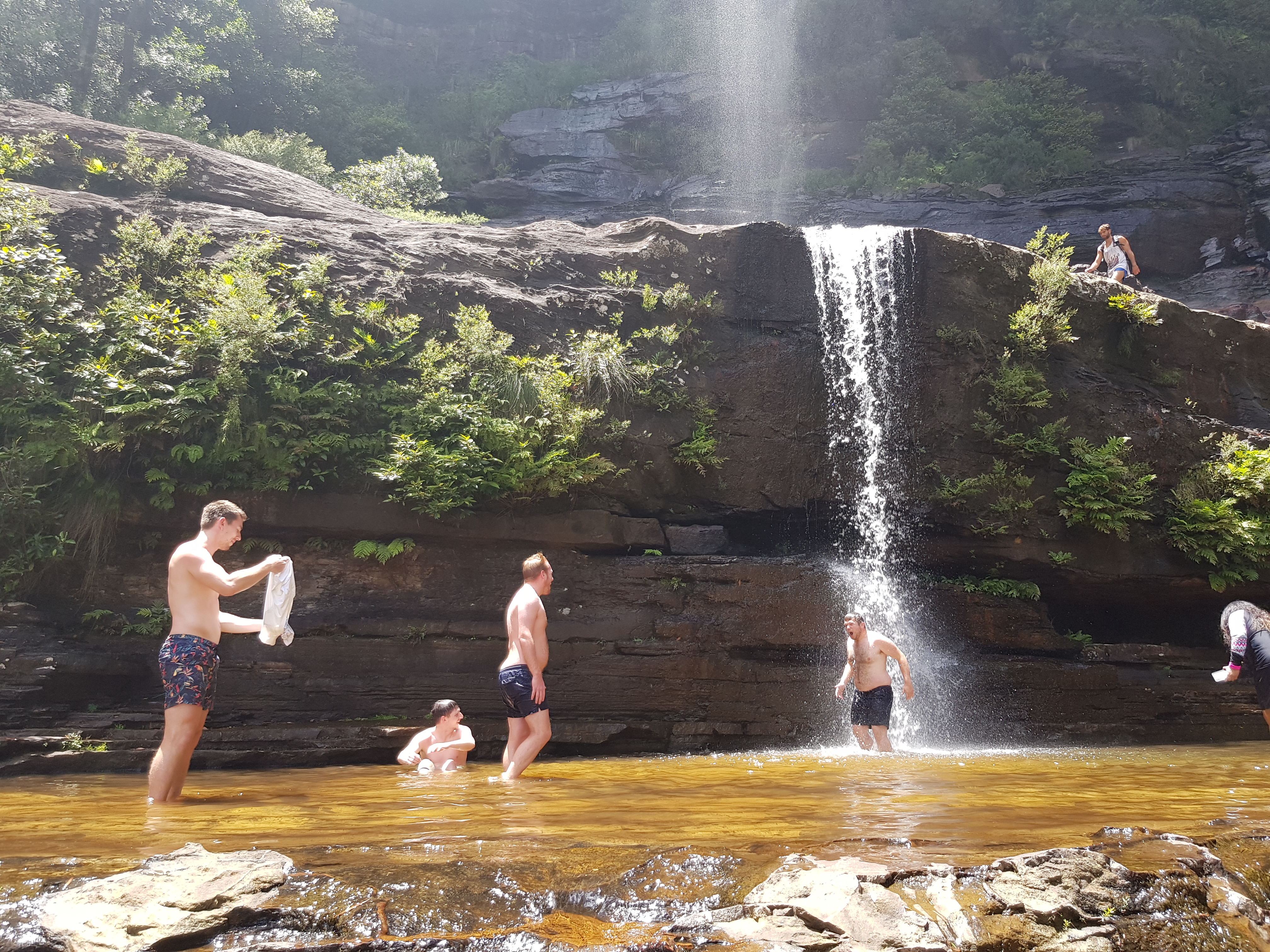 BYO DRINKS
ESKY ON BUS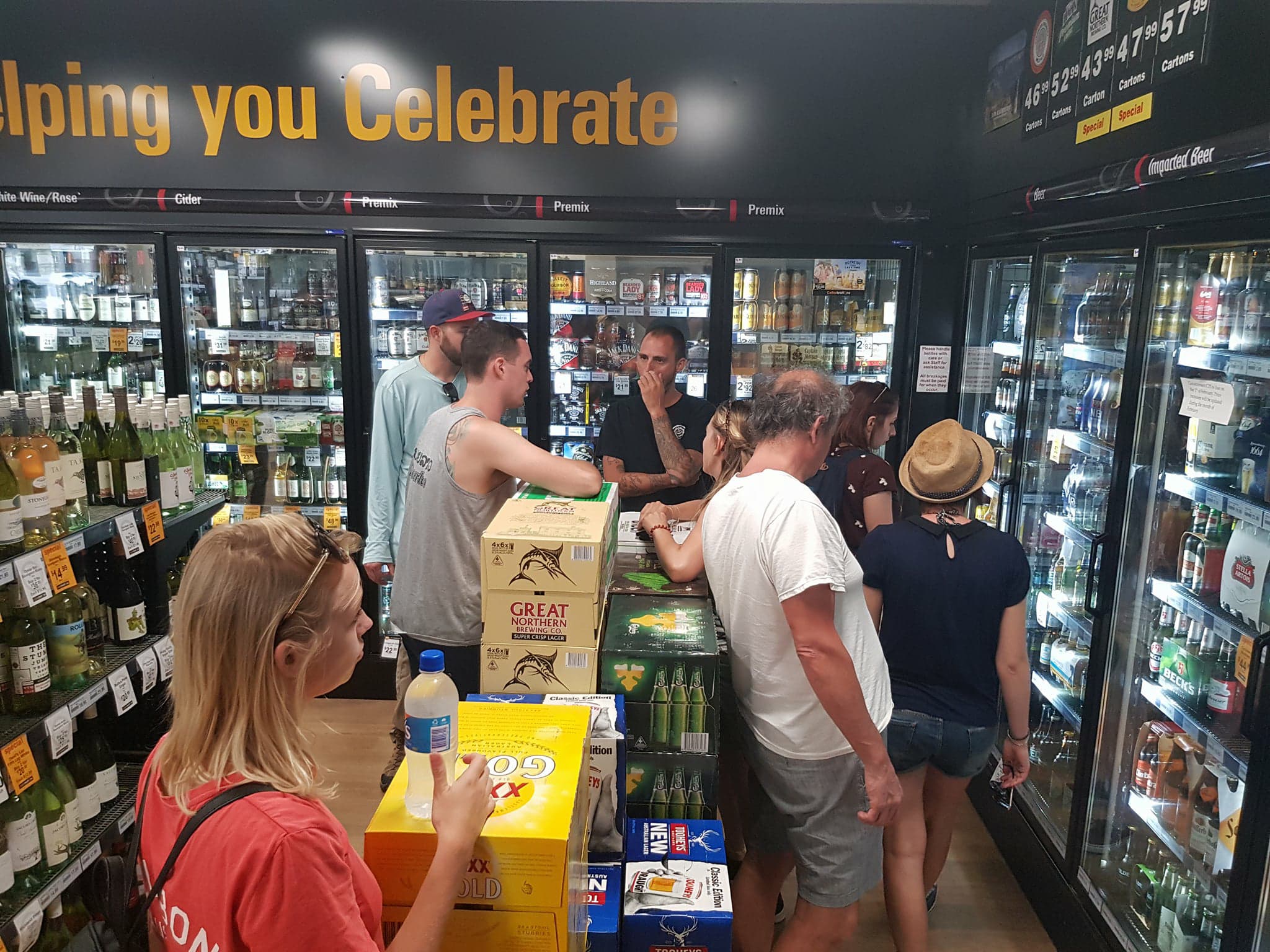 CONTEMPORARY ART
& RANDOM STUFF ON BUS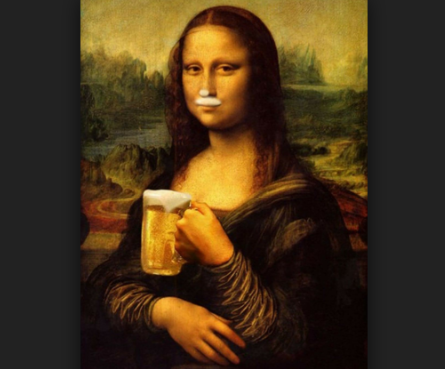 END AT A LOCAL BAR
#FRIENDS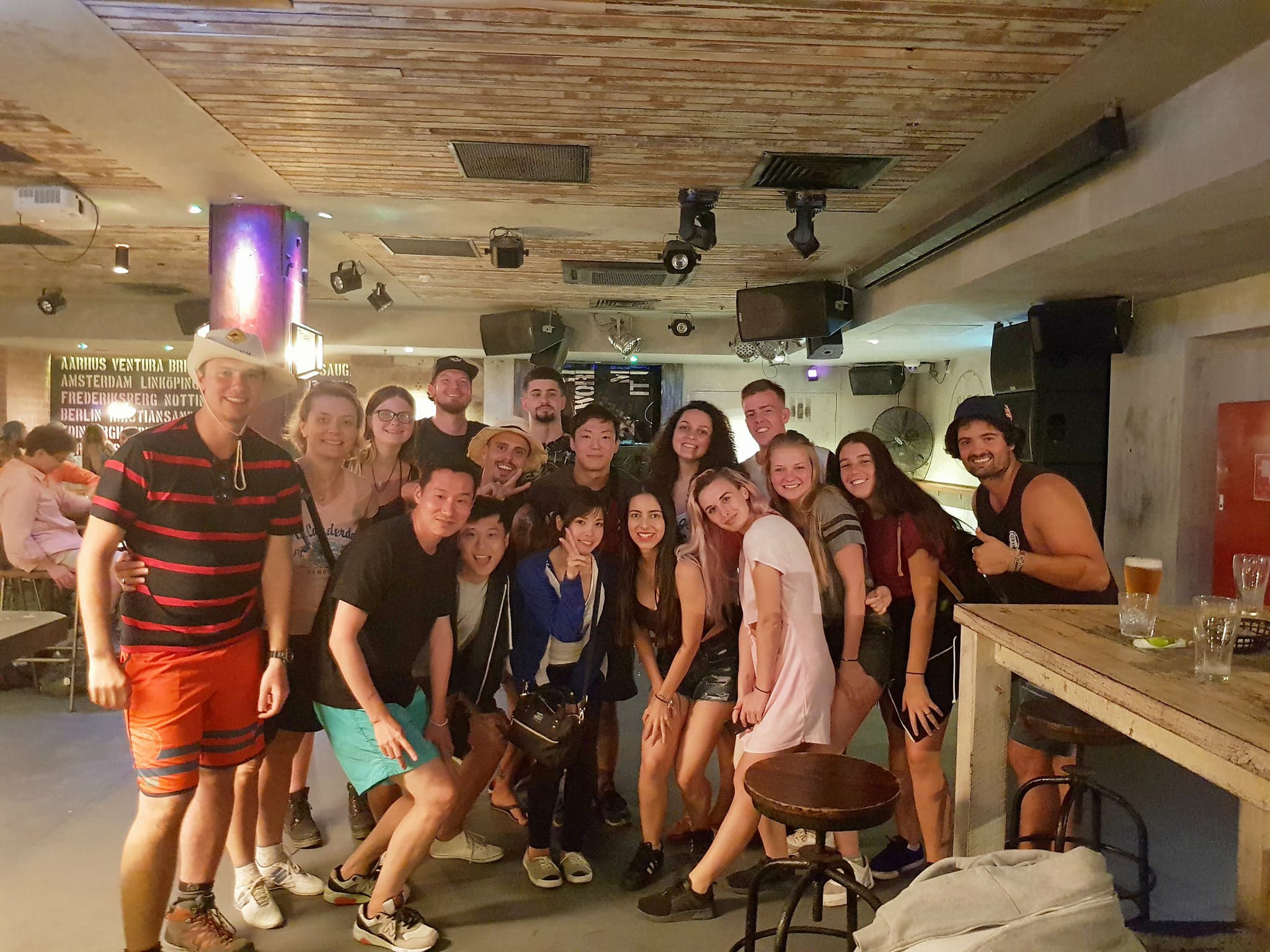 TIM TAMS, VEGEMITE
& KANGAROO TASTING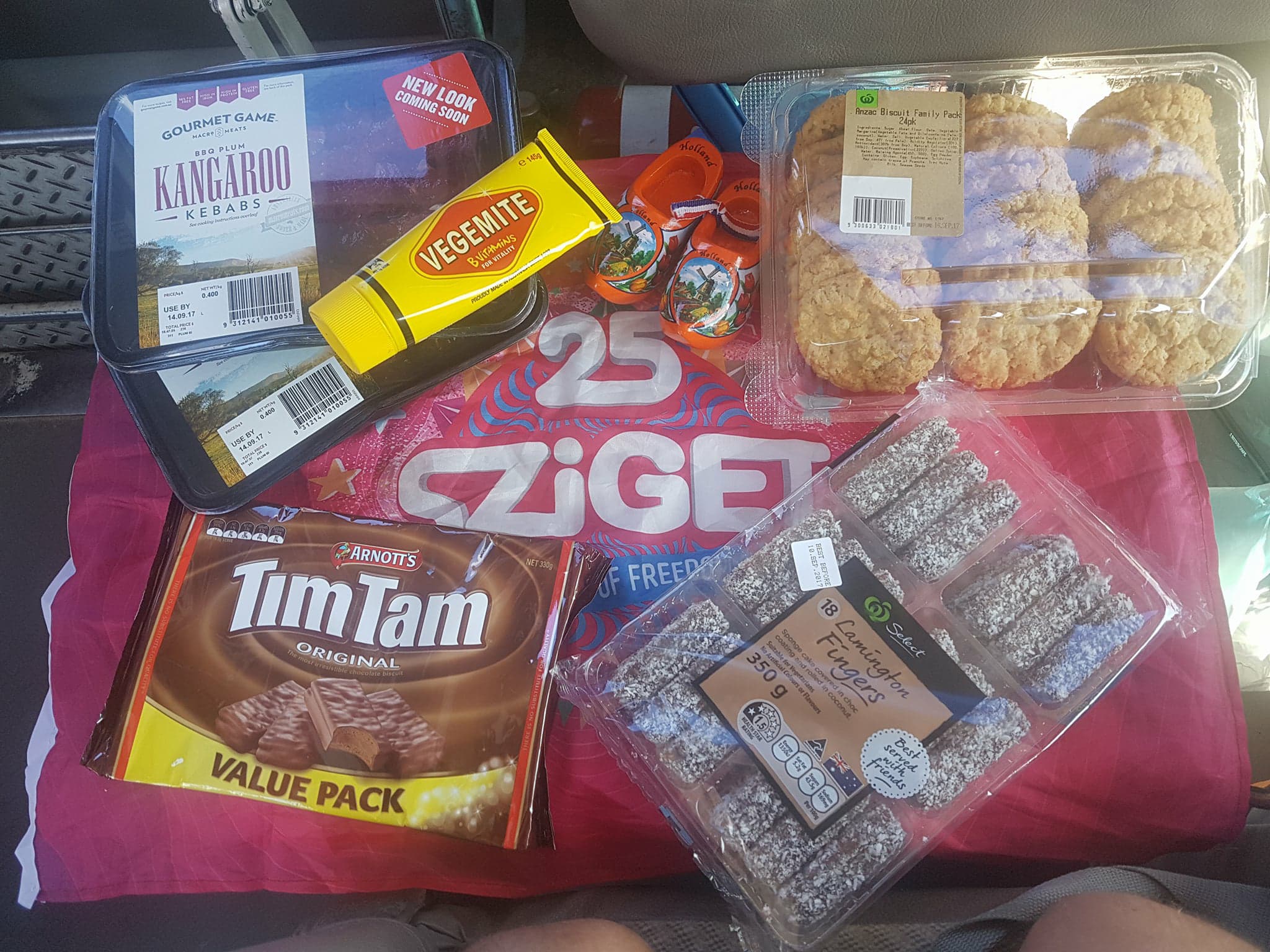 🇭🇲 Blue Mountains Day Trip 🇭🇲 
Highlights
• Less touristic small group tour run by young n fun Aussie guides aboard "Trudy" – Australias' coolest Aussie bus
• Great for solo travelers or those seeking to see only the best spots and make new mates in Sydney. We don't take families with kids, not that type of tour.
• Check out the Three Sisters rock formations and hear the aboriginal dream time story behind it.
• Check out some secret viewing points and waterfalls including the amazing Wentworth Falls & Lincoln Rock and sometimes Govetts Leap.
• Enjoy a freshly prepared, big Aussie BBQ lunch and BYO drinks. We stop at a bottleshop.
• See wild kangaroos and often Kookaburras and Lyre birds
• Go swimming in a local natural swimming hole (warmer days)
• We have Tim Tams & Vegemite on the bus to trial AND try kangaroo at lunch
Bunch of paragraphs for those readers
The Coast Warriors Blue Mountains adventure commences with some central Sydney pickups near your hostel/hotel. After everyone shuffles on the bus we have just over an hour to acquaint ourselves with the group or feeling a little anti social grab a pillow for a nap before we hit our first stop Glenbrook….coffees yewww!
Glenbrook in the lower Blue Mountains is the hometown of one of our awesome local guides who has pieced together this awesome day trip. In Glenbrook we'll stop for a quick coffee/smoothie, bathrooms or try an amazing locally made gourmet meat pie before we journey on.
Trudy powers further up the mountains to Ktown (Katoomba) home of the famous Three Sisters rock formations – the iconic image of the Blue Mountains. We view the three ladies up close where your guide will inform you of their aboriginal significance. Now that the most touristy stop of the day is complete we head over to the more chilled and locally known Wentworth Falls.
At Wenty Falls we embark on an approximate 90 minute moderate level, nature enclosed hike down through the undercliff walk, via the 'Stairs of Doom' and National Pass to the bottom of the 187 meter waterfall in Jamison Valley or some travelers call it Jurassic Park especially on foggy days.
On the hike we stop at several amazing viewpoints where the true beauty and size of Sydney's beautiful Blue Mountains can really be appreciated in true the millennials style which is through the lens of your iPhone / Android or for those really weird travellers just their two eyes! Don't worry you don't have to be a millennial to use a smartphone

This hike is not overly demanding but if you don't feel up to it then you can take the easy walk to the first waterfall and cliff walk then stroll back in your own time to the bbq area and have some free time to watch the kookaburras, Magpies or attend to creating today's Instagram story.
All that sightseeing, bush walking and waterfalls makes people hungry, so after we hike back up the Stairs Of Doom back to your Aussie BBQ lunch which isn't just a sausage on bread. At the barbie feel free to taste one of the leanest meats in the world, kangaroo…. we eat everything here. We do also cater for veggos and vegans. You are welcome to bring your own drinks of any kind to have with your lunch which you can store on our onboard Esky (ice box), we do also attend a bottleo on tour. We are happy to say that Coast Warriors is Sydneys only tour operator to cook a fresh barbie lunch….lunch is on us! We sell water bottles for a cheap $1 with all proceeds going to charity though sometimes we are out of water but Please be eco friendly and bring a water bottle that you may refill throughout the day.
After lunch we head over to Lincoln's Rock which is a truly amazing rock lodge with uninterrupted views of Jamison Valley… you feel like you are standing on the edge of the world. Then we head deep into the bush of the Blue Mountains national park in Glenbrook, down a long dirt road to a valley that is a popular kangaroo hang out and camping spot. These kangaroos are as wild as they can get and we often see joeys in and out of the pouch, the occasional kangaroo fight and kookaburras.
After getting a few snaps of kangaroos we head to a secret Coast Warriors lookout that we only know of because of our wealth of local knowledge. Though on the warmer days we substitute this secret viewpoint for a dip and sun bath at my local swimming spot in Glenny called Jellybean Pool! This local swimming hole is as Aussie as can be, it is surrounded by bush, birds, rocks, some random natural sand and above are clear blue skies.
Upon return in Sydney, we often finish with a drink together at a local bar for anyone that wants to continue into the night with their new mates….or be soft and go home and sleep

If you wish to join a fun and alternative Blue Mountains Adventure then look no further than Coast Warriors!!
Come join the experience
 Blue Mountains Day Trip with BBQ Details
Frequency:
Monday, Wednesday, Saturdays (group charters any day)

We are often selling out over a week in advance, it is suggested to secure your seats early. FULL REFUND VIA AN EMAIL OR TEXT WITH 24 HOURS NOTICE
Cancellation:
100% refund with 24+ hours notice. Name changes allowed within 24 hours (free)
#travellerfriendly!

Pickup Details:

We leave sharp at the below times and locations, please select at booking:
A. 7.15am @ Kings Cross Train Station (10mins from Bondi).
203 Victoria Street, Potts Point
*Pickup only, no drop off here
B. 7.30am @ Sydney Central City (3 mins walk from Central train station)
814 George Street, Haymarket
Strathfield Train Station (On request only)

Glenbrook Train Station (On request only)

We do not pickup from hotels, hostels or similar
Drop Off Details:
Between 5:30pm & 6:00pm at location B (814 George Street, Haymarket)
Chinatown, Darling Harbour and Spice Alley are nearby and great for dinner options. Central train station is a short walk.
Bring:
Refillable water bottle, walking shoes, camera, smile, swimming clothes, towel and a warm jumper on cold days.
Swimming is generally November to March on warmer days only
Cooler box…we call them Eskies :
We allow BYO drinks on the bus and grab a bag of ice on tour.
Luggage:
Depending on space we can usually allow for bags for you will need to contact us in advance
Snakes & Spiders:
Your are going to die
Age:
Our customers are generally 18 to 39s with the average age being 21 to 30 ish. This is just a guide and all adults are welcome if you like the look of this tour. Please only happy people. No children under 17 please unless they are great actors 🙂
Kangaroos:
These are not in a zoo and are wild roos. They know the smell of foreigners and will hunt you down and 'Fight you'
Though we often get close for our smartphone snaps once we get within 2 meters they get scared and hope away. You can only touch kangaroos in captivity and captivity aint cool.
Need more time in the Blue Mountains?

We are happy to pickup and drop off at Glenbrook train station which is in the lower Blue Mountains. Please do email in advance.
We were at Blue Mountains trip and it was gorgeous. The guys are absolutely amazing. They took us to some tourist must see places and also to some that totally off the tourist map. The trip was well organised and so much fun.
Toimas
One of the best tour I had in my life. Kept on laughing while enjoying the trip with all the fun facts from Nick and James (our guides) along with the rest of our tour group. The best part is you find new friends at the end of your trip.
L2yap
The scenery at the blue mountains were incredible, however for us it was the guides who really made the experience! We had so much fun and would definitely recommend these guys to anyone!
Jordan